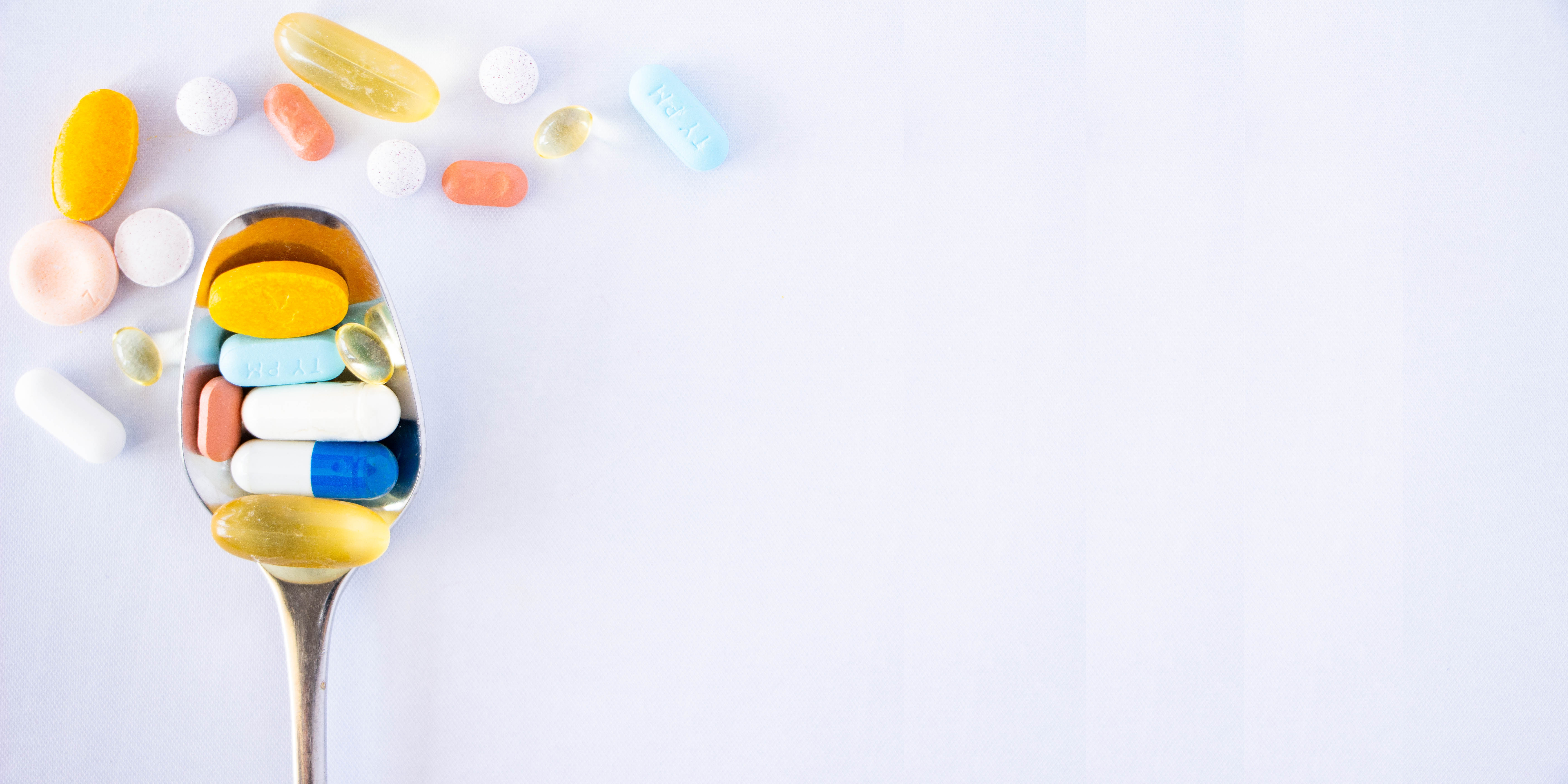 Are you new to the world of supplements? If you are, you've quickly learned that looking into supplements can be overwhelming. There are thousands of single-ingredient herbal and mineral supplements out there, we sell over 100 at Pure Supplements Co. When companies toss in other ingredients, things get even more confusing.
Many companies use fillers and additives in their supplements with zero added health benefits. Which asks the question, what are these extra ingredients, and could they be harmful?
Why are fillers and additives used in supplements?
Companies use fillers and additives to ease the process of manufacturing.
Additives like binding agents hold tablets together, keeping them safe during manufacturing and storage. Binding agents usually include cellulose, a compound found in cell walls.
Anti-caking agents are also used to keep supplements from sticking to each other, or to machinery.
Companies use fillers and additives for aesthetics.
Many supplements are only needed in small doses and may not fill a capsule. A half-full capsule may lead some to believe they are being ripped-off, so companies use fillers to ensure their customers are satisfied.
Fillers also help consumers swallow small amounts of active ingredients, so while fillers may sound horrible, most of the time companies add them with good intent.
Artificial and natural dyes are also added to supplements to make them more enticing and colorful, or to make them look whiter.
Additives are used for the consumer's benefit.
Preservatives are added to supplements to lengthen their shelf life and are added with the customer in mind, no one wants expired or moldy supplements.
Coatings and glazes are added around supplements to make them easier to swallow. Gelatin capsules are a popular way to ensure easy swallowing and help supplements make it to the right part of the body before they are broken down and absorbed.
Are additives and fillers necessary?
While these additives and fillers can be helpful to companies and consumers alike, most are nonessential. Many companies have found ways to work around adding in these extra ingredients and still produce effective, pure supplements. Essentially, additives and fillers aren't necessary for supplements to be processed or to enhance their effect.
While most additives and fillers are harmless, there are a lot of articles, studies, and opinions about a handful of possibly harmful additives. With all these contradictory views, I decided to dive deep into three of the most controversial substances and break down their possible harms, and any studies that back up those claims.
Controversial fillers and additives:
Magnesium Stearate & Stearic Acid:
Magnesium stearate and stearic acid are used as flow agents in supplements. They can naturally be found in meats, coconut oil, eggs, dairy products, and salmon. Both are completely safe when taken in small doses but can have a laxative effect when consumed in copious amounts.
Concern largely stems from one study done in the 90s on rats, which found that magnesium stearate prohibited the test rats from absorbing certain nutrients. This study concluded that magnesium stearate could counteract the ingredients in the supplements you take, but more research is needed.
So, while there are concerns about these substances, the World Health Organization recently conducted a literary study concluding that magnesium stearate and stearic acid in food is safe. Dosages are too small to cause any adverse effects, especially in supplements.
Carrageenan:
Carrageenan is often used as a thickener and a stabilizer in processed foods and supplements. This substance comes from red seaweed, also known as Irish Moss. Carrageenan has been debated as a safe substance since the 1960s. It can be found in many processed foods, but has been linked to inflammation, irritable bowel syndrome, bloating, and colon cancer. While it is considered safe to eat in the USA, it is banned by the European Union. This is an additive to look out for in your supplements and other foods in general.
Aside from supplements, Carrageenan can be found in processed foods like canned soup, microwaveable dinners, frozen pizza, and in dairy products.
Titanium Dioxide:
Titanium Dioxide is where we get the name "titanium white." This substance is added to paint, sunscreen, cosmetics, and plastics mainly for its bright white color, as it has the whitest and brightest pigment. In foods and supplements, Titanium Dioxide is also added for color.
Again, the FDA considers this substance safe as an artificial coloring, but the European Commission banned titanium dioxide as a food additive in the European Union. Studies have shown that titanium dioxide could damage DNA and may be linked to some cancers. This is a possibly harmful additive to avoid when looking into supplements.
The final consensus:
Fillers and additives are not essential in a supplement. While some additives can be harmful in large doses, most are harmless. Fillers and additives are mainly used to make production easier or to make products look and taste better.
Skip worrying all together and find companies (like Pure Supplements Co) that sell pure and undiluted supplements. There are many to choose from and with the latest "clean label" trend.
All Pure Original Ingredient products are exactly what we claim them to be—pure and undiluted. Check out our products and see for yourself. Pure ingredients are so important to us, we made it our name.